National Careers Service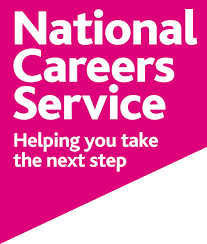 The National Careers Service provides information, advice and guidance across England to help you make decisions on learning, training and work. The service offers confidential and impartial advice and is supported by qualified careers advisers.
Their website has career tools to help you make decisions about careers, learning and work. You can save your results from these tools in an account. Registration is free and only takes a few minutes. You'll need to be aged 13 or over to open an account.
They have got over 800 job profiles describing what each job entails, including:
what the entry requirements are
what you'll do
what the working hours are
how much you'll usually get paid
You can use the A-Z job profile list or use the search bar if you've got a job profile in mind. You can also browse the jobs in different industry areas or 'job families' to get some career ideas.
Skills Health Check
Try their Skills health check to assess your strengths and personality type and get ideas about what kind of jobs could suit you. You'll work through a set of assessments to help you to work out what you're good at, what you like doing and how you like working. You can take one assessment at a time or spend a few hours completing it in full. You'll get a report summarising your results which includes suggestions on job families that might suit you.
Find a course
Use Find a course for information on a range of courses offered by learning providers contracted with the Education and Skills Funding Agency (ESFA). These include colleges, training providers and local education authorities.
Learning opportunities include:
adult further education
apprenticeships
adult community learning
undergraduate and postgraduate degrees
courses aimed at 16 to 19 year old
Advice in other languages
You can speak to an adviser in your own language using our translation service. Call 0800 100 900 and tell the adviser which language you would like translated.