Curriculum Overview
The curriculum at Ortu Gable Hall School has high expectations and aspirations for pupils, drives the relentless commitment to continually raise the quality of teaching to support the delivery of an outstanding curriculum.
The intent of our curriculum is to provide choice, breadth, challenge, success for all and high aspiration. It is intended to enable our pupils to grow as individuals and prepare them for further and higher education as well as employment locally and further afield. Employment opportunities in our locality include: Care, Engineering, Logistics, Health, Information Technology, Creative, Finance and Construction (Source: Essex Employability Board 2014).
Our Key Stage 3 Offer aims to develop Capable Learners who are ready and able to access the Key Stage 4 curriculum. It also provides appropriate support for pupils who were not secondary ready on arrival from Key Stage 2, to progress in line with their peers. Data from reading age tests is used across the curriculum to monitor progress and intervene, encourage a love of reading.
A Capable Learner is a student with a solid foundation of core skills and knowledge which will enable them to access and succeed in any subject area at KS4. Typically, students may be held back by their inability to decode, comprehend, apply mathematical reasoning, interpret or visualise. Through regular, systematic exposure to the Golden Threads in every subject area, delivered through Rosenshine's Principles of Instruction, we can embed these core skills to a level of automaticity required to overcome disadvantage and provide every student with the OPPORTUNITY to succeed at KS4 and beyond.
The 'Golden Threads' of our Curriculum at KS3 helps us achieve equality, equity and social justice through the explicit teaching of
Numeracy applied in context
Literacy, oral fluency and the promotion of reading
Scientific Enquiry and Creativity
The Understanding of the world around us, relationships in all contexts and citizenship.
At Key Stage 4, our curriculum offers GCSE subjects which enable all to access the EBACC (English/English Literature, Maths, Science, Geography or History, French or German) as well as a range of vocational subjects which allow pupils a wide choice of pathways. It is in this way that our Key Stage 4 curriculum caters for key employment needs locally (care, engineering, logistics, health, IT and creative, finance, and construction) and prepares our students for their next steps in Further Education and Apprenticeships.
At Key Stage 5, the intent of our offer is to prepare young people effectively for the next step - University, Apprenticeship and Employment, as appropriate. The broad KS5 offers both academic and applied general courses.
Curriculum Implementation
Our very broad curriculum offers 22 subjects (KS3 to KS5) and exceeds the basic requirements of the National Curriculum. This is taught in 20 lessons a week of 75 minutes. Pupils are taught in mixed ability groups in Year 7 allowing for equality of opportunity for all pupils. The Pupils needing the most support are taught in our Steps to Success groups. These are groups in which a single highly experienced teacher teaches a small group of 15-20 KS3 students for up to 40% of their timetable in a room enhanced by a computer student ratio of 2:1, with a Learning Support Assistant.
We operate a 3 year KS3. Subjects studied at KS3 include English, Mathematics, Science, French or German, Food, History, Geography, Drama, Dance, Music, Art and Design, Physical Education, Preparation for Adult Life including Personal, Social, Health, Relationships and Sex Education, and Technology. These are largely taught in mixed ability classes, although from year 8 the introduction of a high ability stream enables our More Able students and students who are academically thriving to be stretched and challenged according to their needs.
In Year 9, pupils select their option subjects for KS4 with support and guidance from their subject teachers and careers staff.
Year 10 and 11 pupils study both English Language and Literature, Maths (with some pupils taking Further Maths), and the three Sciences. All pupils will have at least one lesson of recreational PE. The majority of pupils take History, Geography, a language or Triple Science to fulfill Progress 8 requirements; pupils formerly in the Steps to Success pathway may take a Level 1 course as part of their curriculum, such as Motor Vehicle. All pupils have a wide variety of subject choices at KS4 including: Photography, PE, French, History, RE, Geography, D&T, Food, Textiles, Media, German, Psychology at GCSE, as well as BTECs in Art, Dance, Drama, Music, Health and Social Care, Sport, Business Studies, Construction, and Animal Care. Where this is appropriate, we enter students for Functional Skills in English and Maths as this facilitates progression into some vocational courses post 16.
Students for Key Stage 5 are selected by prior attainment, with the average prerequisite for enrolment being a Grade 5 at GCSE (including English and Maths). We offer KS5 English and Maths resits to students who did not achieve a Grade 4 at GCSE.
The broad KS5 offer (A level English Language and Literature, English Literature, Maths, Further Maths, Biology, Chemistry, Physics, PE, Sociology, Psychology, History, Criminology, Law, Politics, Art, Textiles Media Studies, Music Technology, Photography, Economics, BTEC Health & Social Care, BTEC Applied Sciences, BTEC Sport, BTEC Business, BTEC Performing Arts- Drama, Football and Netball Academies) is complemented by a well-resourced Programme of Ethics, Transition and Citizenship (ETC), which prepares young people with the diverse experience needed for social accomplishment. Students are also able to combine both academic and vocational courses in some circumstances as this enhances inclusion. This includes a strong Post 16 Student Union.
The Wider Curriculum – Our Values and Our Routines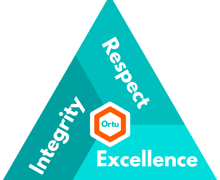 Our Values of Respect, Integrity and Excellence permeate through the curriculum. We have high expectations of all pupils, reflected in the Gable Way: being Ready to learn, being Respectful to each other and Safe in and out of School.
Enrichment Activities
Enrichment activities take place before school, at Food and after school. These include a range of sporting activities such as football, athletics, fitness, and cricket as well as indoor activities including board games, chess and knitting in addition to reading groups, readathons, competitions and the Carnegie Challenge which take place in the library. The Performing Arts Department run a range of enrichment activities including orchestra and choir in Music and the Shakespeare School Festival in Drama. We have on average two large-scale Performing Arts shows a year as well as several Exhibitions and Charity Events. Opportunities such as the Scholars Programme run through The Brilliant Club and Talented enable Gifted and Talented pupils to study additional topics outside of the taught curriculum. There is daily support for homework in the library. Extra Study Support is also in place especially for Year 10 and Year 11 depending on the individuals' learning needs. Attendance at these sessions is positive with well over 85% of the Year Group having participated in some kind of extra-curricular activity. This includes a busy calendar of up to 100 trips and visits every year. Our pupils are rewarded for working collaboratively, being active, reflective and resilient.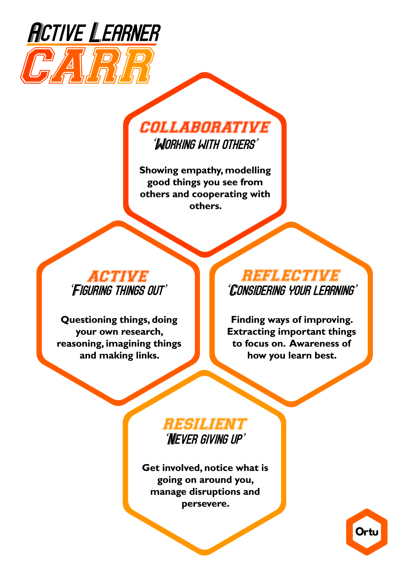 In terms of the Spiritual, Moral, Social and Cultural curriculum, we ensure that our pupils gain an appreciation of diversity and gain a respect for the protected characteristics of all within our society. It is important that we celebrate what we have in common as humans. We create a culture in which discrimination and bullying are tackled at every level. We develop these SMSC aspects through our curriculum offer as each subject has identified the aspects of SMSC they are developing in their Schemes of Learning, with explicit links being made in lessons where relevant. Many of the Assembly and Form Time themes cover aspects of SMSC within them.
British Values are focused in key subjects such as Citizenship as well as in Assemblies and Form Time Activities and in our every day culture and ethos, with the aim of producing responsible, respectful and active citizens. PSHCRE themes are covered across the curriculum, including in assembly and form time activities as well as by using outside agencies to support and provide real life context. The Fire Service Education team provide workshops with Years 7, 8, 9, 10 on Gangs and Knife Crime. Year 9 and 10 have workshops on Healthy Relationships and Hate Crime. Brooke Advisory offer 21 sessions on relationships throughout KS3. We follow the SACRE Syllabus for the teaching of RE.
We fulfil our statutory duty to provide careers education, advice and guidance for all years from Year 8-13, with Year 8 having an introduction to the world of work day, Year 9 receiving support in choosing their options, Year 10 having a preparation for mock interview day and then in Year 11 mock interviews. Year 11 also take part in Opportunity Thurrock, a borough-wide careers fair to support with making choices post 16. All pupils, including sixth formers have access to careers advice and guidance and can book a careers interview at any time. Year 12 students do work experience in the summer and attend a Higher Education Fair. We encourage students who choose to have part time jobs as this enhances their preparedness for the world of work.
Curriculum Impact and Outcomes
The impact of our curriculum is
A culture in which the vast majority thrive
Outcomes which prepare students well for their next steps
Gaps in achievement between disadvantaged groups and their peers closing
A school experience which develops accomplished, confident, kind and well-qualified young people.
Parent and student voices heard and acted upon
For additional information on our curriculum, please email curriculum@gablehall.com