Anti-Bullying

Stand Against Bullying
Bullying - Help, Support and Guidance
Bullying takes many forms:
It's the recurrent and deliberate act of causing harm to an individual or a group by another person or group, all within a relationship marked by an unequal power dynamic. This harm can manifest physically, verbally, or psychologically, extending from in-person interactions to online spaces.
Bullying behaviour encompasses:
Physical - actions like pushing, poking, kicking, hitting, biting, or pinching.
Verbal - hurtful name-calling, sarcasm, rumours, threats, teasing, belittlement.
Emotional - methods such as isolating, tormenting, hiding belongings, making threatening gestures, ridicule, humiliation, exclusion, manipulation, and coercion.
Sexual - unwelcome physical contact, inappropriate remarks, homophobic abuse, exposure to improper content.
Online/Cyber - utilising social media for posting, sharing photos, sending hurtful messages, or socially isolating.
Indirect - exploiting individuals via various means.
If you've witnessed or experienced these forms of bullying, we're here to support you. Please fill out our Anti-bullying Concern Form, and we'll be in touch.
With determination to foster a safe environment, Ms. Heald – Child on Child Lead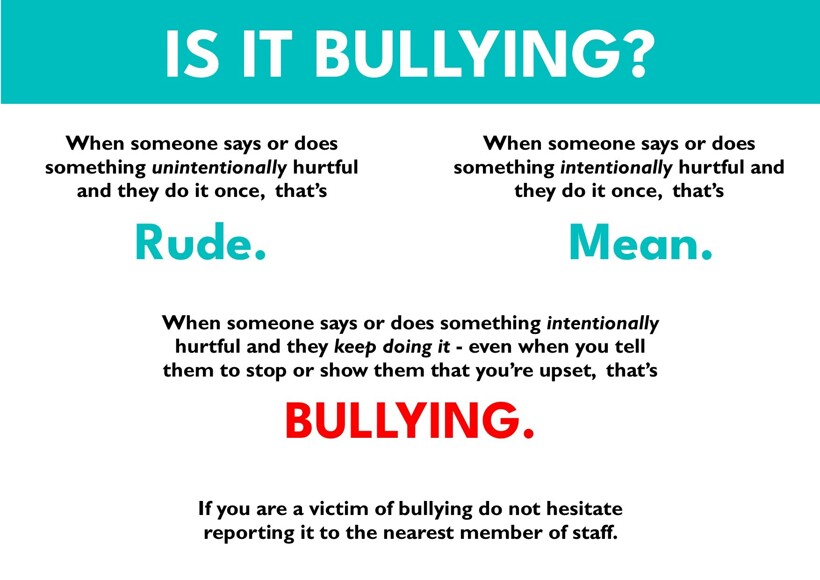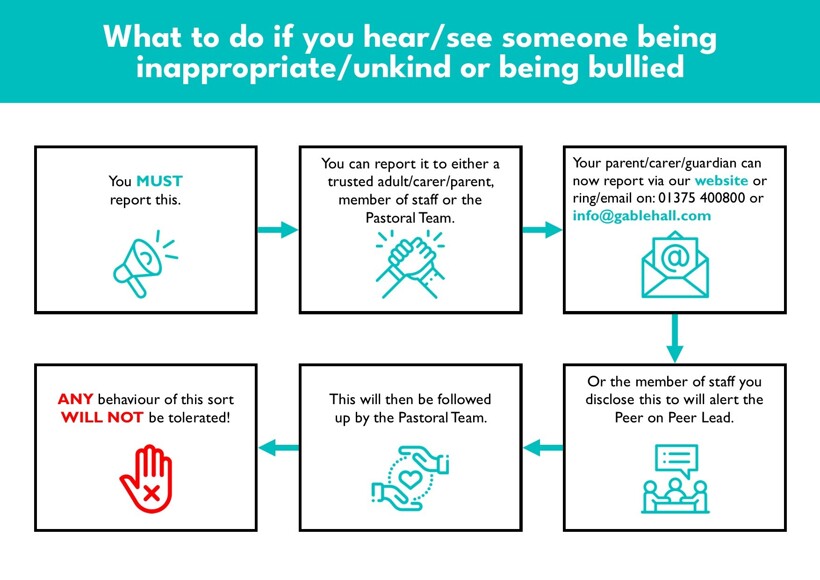 Support for Victims of Peer on Peer Abuse
We understand that students who suffer peer on peer abuse will likely have affected their confidence, self-esteem and self-efficacy. Staff must ensure that the victim has appropriate access to the right support, at the right time and at the right intensity. We will always offer from the following interventions depending on the individual need:
Supervised mediation
Police involvement
Timetable review
Adjustments to school pattern
Parental engagement
Peer support
Restorative justice
Staff support
External agency referral
Anti-Bullying Frequently Asked Questions
How to report an incident of potential bullying
Should you wish to report an incident of potential bullying (in confidence), please complete the form below. The matter will then be investigated and dealt with accordingly.
Anti-Bullying and Peer on Peer Abuse Concerns Form