Staff Wellbeing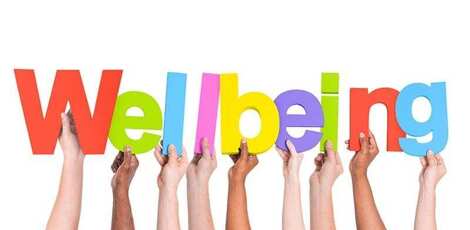 Cultivating Employee Wellbeing: Cultivating Health and Happiness in the Workplace
Employee wellbeing encompasses the profound impact of one's job on their overall health and happiness. When an organisation prioritises wellbeing, its teams invariably experience elevated happiness levels and reduced stress.
Explore the following tips to bolster your wellbeing:
For comprehensive assistance, please feel free to reach out to us at: wellbeing@gablehall.com
Employee Assistance Programme
At Gable Hall School, we have joined forces with Health Assured to offer the Employee Assistance Programme, a resource that extends professional support for your wellbeing and addresses various other concerns. To connect with them, refer to the contact details on our signage or consult any member of the wellbeing team, your line manager, or our senior leadership team.
For immediate assistance, visit Health Assured - Employee Assistance Programme or call their 24-hour helpline at 0800 028 0199.
A Wealth of Services at Your Disposal
Life Support: Access emotional counselling and structured therapy sessions (for employees) at your convenience.

Legal Guidance: Tackle anxiety-inducing issues like debt management, consumer disputes, property matters, or neighbour conflicts (for employees).

Bereavement Support: Qualified counsellors assist with grief, while legal advisors provide guidance on related matters.

Medical Insight: Qualified nurses offer practical advice on various medical and health-related issues.

Online Cognitive Behavioural Therapy (CBT): Benefit from self-help tools, CBT modules, informative fact sheets, and advice videos from qualified counsellors.
For more information and resources, please visit Health Assured - Services.
Introducing My Healthy Advantage
In addition to the EAP, we're excited to introduce My Healthy Advantage, Health Assured's comprehensive health and wellbeing app. This app grants you access to:
Live chat and support

Personalized news feed

Weekly mood tracker

Four-week plans

Mini health checks

Breathing techniques
Explore My Healthy Advantage at Health Assured - My Healthy Advantage.
Gable Hall Staff Wellbeing
In response to our staff survey, we've established a confidential wellbeing email address at wellbeing@gablehall.com
Here's What You Can Achieve Through This Address:
Request a confidential telephone conversation with a Wellbeing Team member or designated individual.

Seek a 1-to-1 Zoom chat or participate in a small group meeting.

Receive impartial and confidential advice.

Address concerns you may have for a friend or colleague.
For more information, please visit Gable Hall School - Staff Wellbeing.
Prioritising your wellbeing is of paramount importance, and at Gable Hall School, we are committed to supporting and empowering you throughout your journey. If you need help, support, or guidance, please do not hesitate to reach out to the provided resources and links above.
Mental Health Guides: The following guides from the Mental Heath Foundation are a quick resource for more information.
Alternatively, you can go to Every Mind Matters to answer some quick questions about your wellbeing to get tailored advice for you.