Principal's Welcome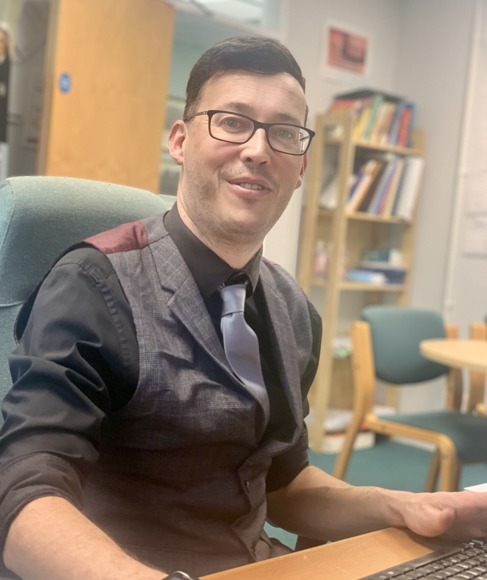 Greetings from Gable Hall School,
Within the halls of Gable Hall School, we are dedicated to embodying excellence in education. Our vision and values are not just words, but living principles that guide every part of our journey. As a high-achieving, well-rounded institution, Gable Hall School we remain steadfast in its pursuit of delivering academic and social growth for every student in our care.
We take immense pride in our role as a cornerstone of the local community, evident in the increasing number of families choosing us as their preferred educational partner in Thurrock. The embrace of diversity and opportunity forms the very core of our identity, a sentiment exemplified by our chosen core values: Ambition, Integrity, and Respect.
These values are the heartbeats that animate our vision, fostering respect for one another, upholding integrity in all our endeavours, and striving for excellence in both scholastic accomplishments and social achievements. Our commitment to creating a safe, stimulating, and invigorating environment underscores our drive to instil these values within each student.
Our mission transcends mere academic pursuit; we endeavour to cultivate inquisitive minds capable of independent thought, appreciation for knowledge, and a sense of responsibility that extends to their actions and future paths. Our educational philosophy rests on pillars of academic prowess, mutual respect, tolerance, resilience, self-discipline, and self-assuredness.
The foundation of our sustained success and revered reputation is the close-knit bond shared amongst our dedicated staff, self-driven students, and supportive parents. Yet, our greatest pride stems from the remarkable achievements of our students, as they secure placements at prestigious universities and esteemed workplaces. Their gifts and potential are a testament to their hard work and our collective investment.
Our vibrant Sixth Form, welcoming over 120 Year 12 students annually, is a testament to our commitment to continued growth. Our comprehensive curriculum not only offers academic rigour but also enriching experiences, with opportunities for international travel, engagement in programs like the Duke of Edinburgh Award and the Cadets, and a focus on character development.
We hold a strong belief that exceptional learning is tied to exemplary behaviour and character. Our expectations of conduct, punctuality, and responsibility foster a respectful and harmonious community. The "Gable Way," founded on the principles of readiness, respect, and safety, underscores our commitment to a restorative approach to discipline.
As I lead this extraordinary institution, I am privileged to witness the daily interplay of eager minds and inspiring educators. Our students' enthusiasm for learning, sense of morality, and courteous demeanour fill me with pride. While our website offers a glimpse into Gable Hall School, the true essence of our community can only be experienced through a visit. Please feel free to contact us to arrange a tour or address any queries.
With great pride and anticipation,
Mr. Gary Lewis - Principal