School Calendar
Open Evening - Intake 2020
1st Oct 2019
18:00 - 21:00
This year Ortu Gable Hall School welcomes all pupils and parents from both inside & outside of our catchment area on the same evening.
You are invited to arrive at the school from 6:00pm.
Acting Principal; Mr Ceri Evans, will make an address at 6:30pm to those in attendance and again at 7:30pm for those who missed the earlier address.
Guided tours will be available from 6:30pm or you will be free to follow maps and guide the tour alone.
We welcome you all to come and visit us.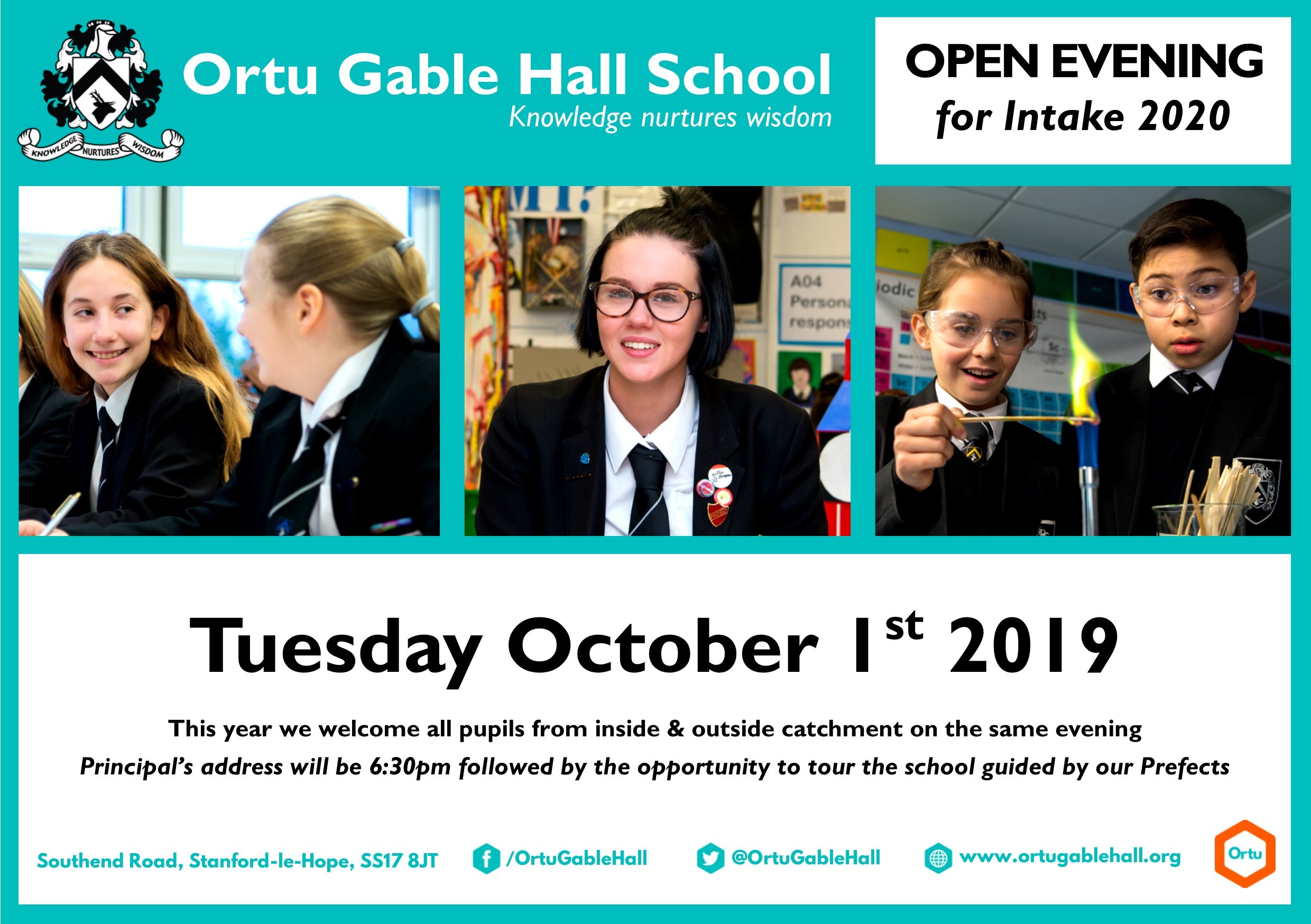 Back