Principal's Welcome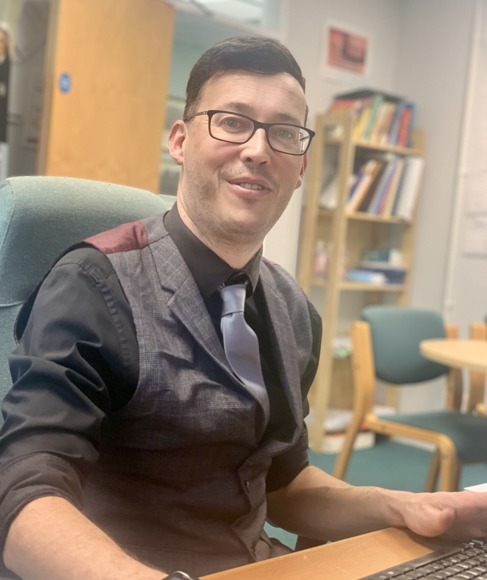 At Gable Hall School, we are deeply committed to being an exceptional school. Our vision and values are deep-rooted and live at the heart of everything we do. Gable Hall School is a high-performing, well-rounded school and is committed to achieving the very best educational and social outcomes for every one of our students.
The school is proud to serve its local community and is very popular, with more families choosing us as their first or second choice than any other in Thurrock.
Our school is a welcoming and thriving community. We welcome students from a range of backgrounds and we have a commitment to nurturing and supporting everyone that comes to Gable Hall School. We chose "respect, integrity and excellence" as our core values because we are a school that celebrates diversity and opportunity for all.
Our vision comes to life in our clearly articulated values, which are respect for each other; integrity in all that we seek to achieve, and the wholehearted pursuit of excellence in both academic attainment and social accomplishments. In working towards making these values visible in every student, we strive to provide a safe, healthy, stimulating and exciting environment.
Our pupils are encouraged to develop lively enquiring minds, to be capable of independent thought and to appreciate those areas of knowledge and understanding which will nurture wisdom, enable them to take responsibility for themselves and their actions, and prepare them for future life, employment and happiness. Academic excellence, respect and tolerance for others, resilience, self-discipline and self-confidence form the basis of our school's philosophy.
Our continuing success and excellent reputation in the local community are based on a close relationship between well-qualified and dedicated staff; enthusiastic, self-reliant and well-behaved pupils and interested, supportive and cooperative parents.
We are, however, most proud of our young people; an increasing number of whom are winning places at top universities or competing successfully for some very-high profile workplace positions. They have tremendous gifts, talents and potential. My staff and I, supported by their parents, gain tremendous satisfaction and pleasure in seeing them achieve.
The sixth form is also thriving, with over 120 students starting Year 12 each year, joining us both from Gable Hall and from other secondary schools across Thurrock.
Our curriculum is broad and academically challenging in order to prepare students for the rigours of further study or work. We are not, however, a school that thinks only of results; we also pride ourselves in offering an excellent enrichment curriculum. Students have the opportunity to go on a wide range of trips and visits, including trips abroad which have recently included trips to New York and skiing. We also support learning and raise aspirations outside the school setting through our promotion of programmes such as the Duke of Edinburgh Award and the Cadets.
At Gable Hall we also place an emphasis on good behaviour and character. Excellent learning is underpinned by excellent behaviour. High expectations of conduct and punctuality and responsibility is expected of our students to show respect when interacting with other members of our school community and to uphold the reputation of the school in the local area. The "Gable Way" follows on from our Pivotal whole school training and favours a restorative approach which emphasises our 3 Rules; Be ready, be respectful and be safe. In terms of behaviour, we have worked to simplify practices to ensure clarity, consistency and conviction.
By helping our students develop a calm, hard-working and determined approach to learning, they will be well placed to achieve highly when they leave our school.
I am very proud to lead such a wonderful and energetic school. Every day I go into lessons and see happy students being challenged by excellent teachers. I speak to students at break and lunchtime who are polite and enthusiastic about learning and have a strong sense of right and wrong.
I hope our website will give you a good introduction to Gable Hall School. However, there is no substitute for a visit to our school. Please contact us to arrange a visit or if you have any other enquiries.
Mr Gary Lewis, Principal