Help Inspire The Next Generation
Can you help Mr Evans and Gable Hall to inspire the next generation?
For pupils, deciding what to do with their future is a momentous and difficult decision.
We're asking professionals from all walks of life to record a short video outlining how they progressed after their school years.
We'd love to hear from everyone from all manner of professions.
If you'd be interested in taking part or know someone who might, please follow the guidelines outlined on the infographic to send us your story.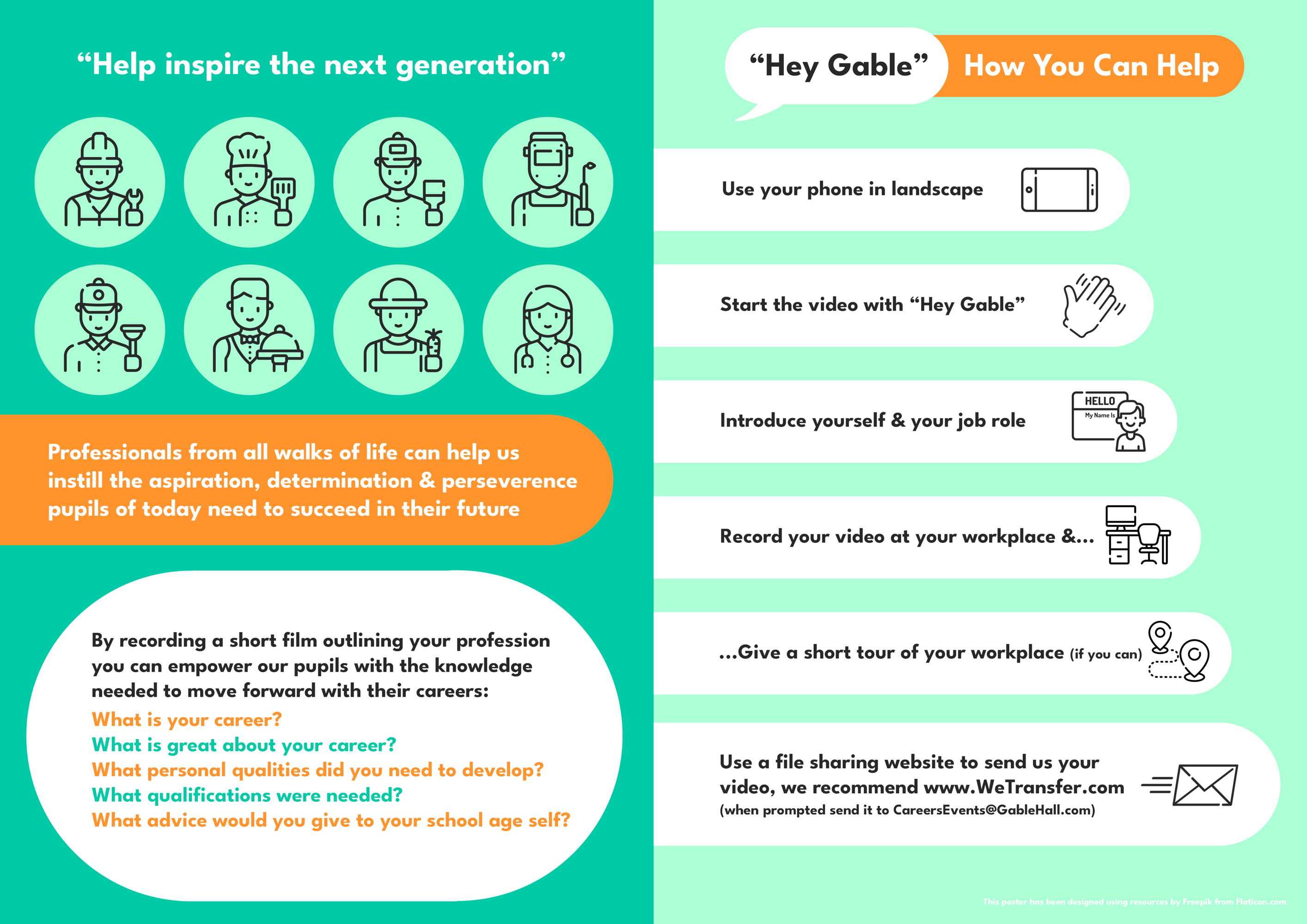 If you're willing to take part or know of someone who might, please share the above information with them.
Please be aware that you will not be able to send large video files to us directly via email.
We recommend using the file sharing website www.wetransfer.com to send your file to us. The site is straight-forward to use, simply add your video in the "Add your Files" section. Then enter our email address CareersEvents@GableHall.com into the "Email to" box. Enter your own contact email into the "Your email" section. Finally add a message into the box of the same name explaning your video if you need to do so. Hit "transfer" and the file will be on it's way to us! You will receive an email confirmation from WeTransfer when we receive the email to download the file and another when we do download the file.
Thank you for your time in taking part with this initiative to inspire our pupils.