Schools Will Rock You Show Postponed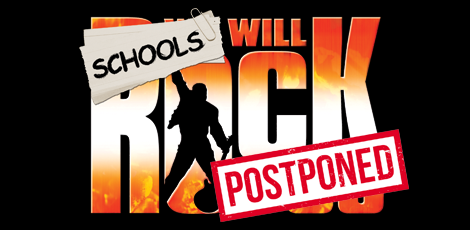 As many of you have heard, it is with a heavy heart that we have postponed our school performance of the show 'Schools Will Rock You'.
Based on the ever developing situation and the uncertainty of the current timeline we had to make this very tough decision.
All Gable Creative Arts staff share in the students sadness that we will not be able to put our show on for you at this time, but we remain hopeful that we will be able to still perform the show before the end of this academic year.
If you have already purchased tickets these will be honoured for when the show is rescheduled, i.e. if you purchased tickets for Tuesday night you can keep those tickets/seats for the rescheduled Tuesday night whenever that might be. Alternatively you are of course welcome to a full refund for your purchase. Please get in touch with Miss Latham if this affects you.
In the mean time we wish you all the best of health and hope you all stay safe and well during the ongoing situation.
From the entire Gable Creative Arts team